On the night of Saturday, May 22, 2021, the lives of four young Italians will change radically from that moment on. Members of the rock group Maneskin won the Eurovision Song Contest held in Rotterdam, Netherlands, in a stunning way and marked a new milestone in the competition. It's not very common for styles like theirs to become the most popular song in Europe, but they did with Zitti E Buon i.
And not a passing phenomenon, as happened to so many of the other artists participating in the festival, Maneskin has remained very much present in our lives ever since. The group has become a mass phenomenon , which has translated to the sheer number of hits that songs like 'I Wanna Be Your Slave' or their 'version of the classic Beggin' first performed by Frankie Valli and then Madcon .
This huge success is due to the efforts of all the members, although there is one person in particular who leads the band with his voice: Damiano David, the man who has stolen hearts all over the world in recent months. It's time to get to know Maneskin better!
1. He was born in 1999 in Rome. Therefore, we can consider him part of Generation Z, since he was just a kid when we changed the millennium. And although he came to the world in the Italian capital, the truth is that he spent his entire childhood traveling due to the jobs of his two parents: flight attendants.
2. He has an older brother. His name is Jacopo David and as we can see on his Instagram account (where he has over 18,000 followers) he is a fan of football in general and of AS Roma in particular. In addition, both have a great relationship with one of the team's most legendary former players, Francesco Totti, who has protected the Roma striker for many years.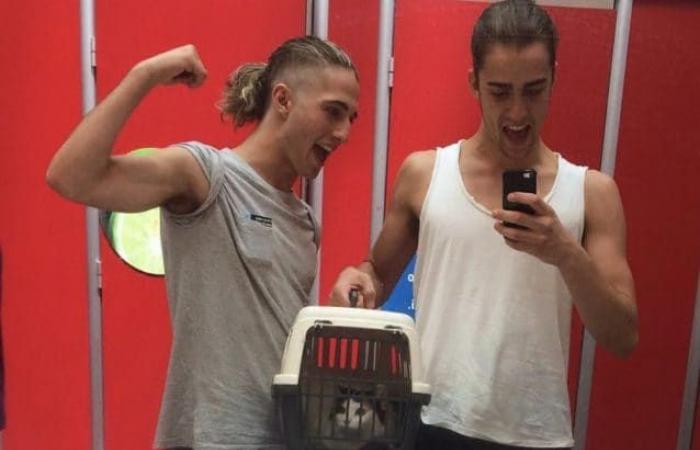 3. In addition to music, he also tries his luck in sports. Exactly in basketball. The very young Damiano David was at the base of Eurobasket Roma and remained there until the age of 17, a fundamental pillar of his human development. Are you successful professionally in basketball as much as in music?
4. He met 2 of the other 3 members of Maneskin in high school… His high school was where he had his first contact with Victoria de Angelis and Thomas Raggi. Drummer Ethan Torchio would later join after seeing an ad in which the group was looking for a musician to play the instrument.
5. But he is about to be rejected as a singer. In the early project of a rock group led by Victoria, Damiano tried to be his main vocal, but his partner was not convinced by the sound being too "pop". The young man persisted and eventually found his niche in what eventually became Maneskin. After achieving this, the artist completely changed his style.
6. The street is his first stage. If you were in Rome between 2016 and 2017, you might meet him and all the members of Maneskin without realizing, because the band started their career playing on the streets as 'Street singer' or 'street artists'. Who would say it now, with fans going to ask them to take pictures in the streets of the Italian city!
7. X Factor, the ultimate springboard to fame. In 2017, he joined Maneskin in the Italian version of Factor X, taking a very good second place and was only surpassed by Lorenzo Licitra, the winner of this edition. From that journey in competition, a viral version of his classic Beggin' emerged, and they coincide with members of the Spanish duo MARLENA, an inspired name, by the way, in their song Torna A Casa.
8. He has a relationship with Giorgia Soleri. The artist and model also started flirting in 2017, although they don't often appear together in public and prefer to dress modestly.
9. Due to the constant kisses that David gave Thomas, many people thought that both components of Maneskin were a couple. But the band's lead singer defines herself as heterosexual, yes, in the so-called 'inflexibility' or 'curiosity'. Also, thanks to those moments, the love of freedom became apparent in some territories that even today, and it seems surprising, in the end they still don't consider it something appropriate.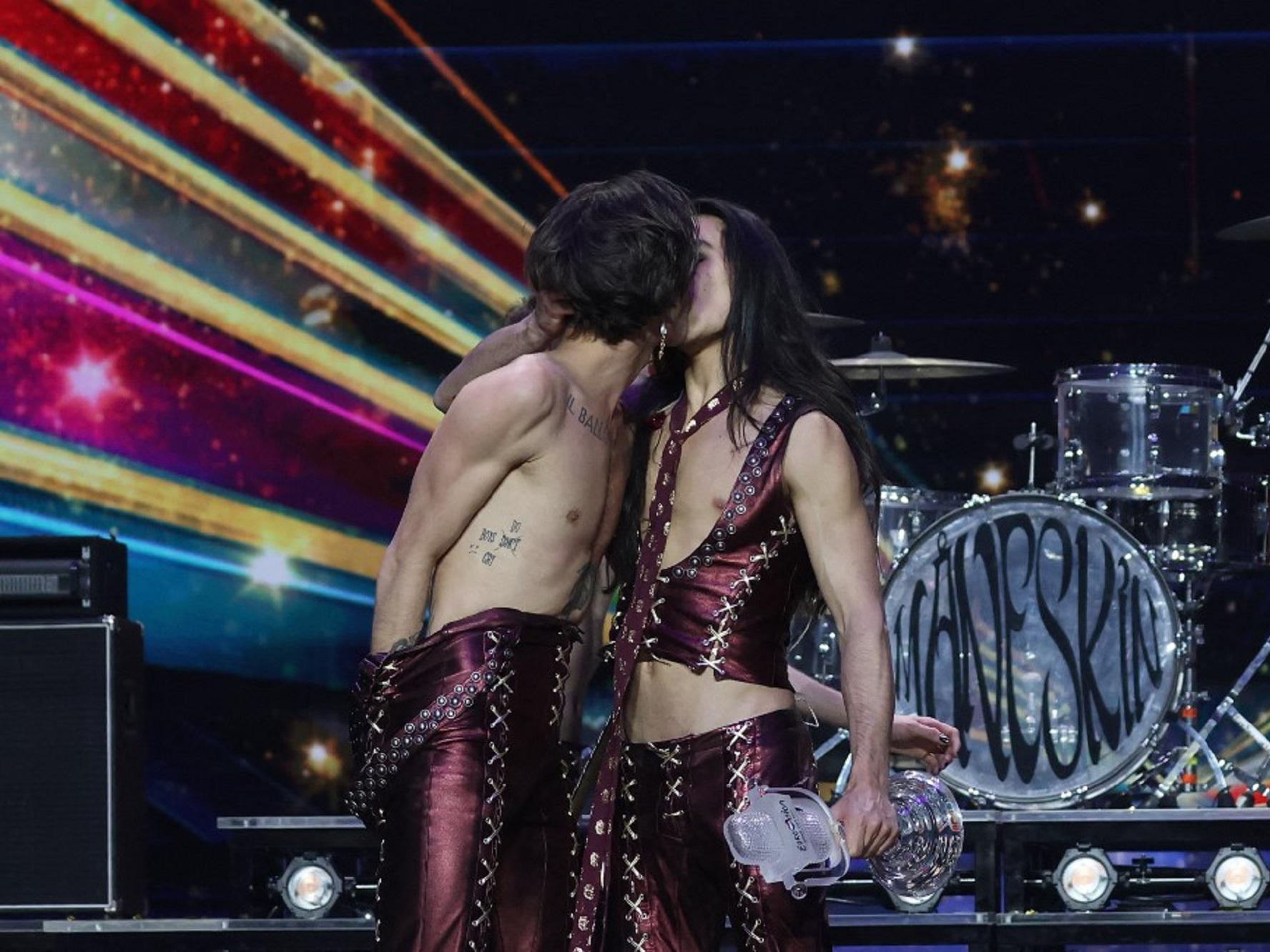 10. His Instagram username refers to a mythical creature. Damiano was called @ykaaar in that social network and everyone wondered where that name came from. It is nothing more than Icarus, a character in Greek mythology represented by angel wings, in addition, he also has tattoos on his body. Because it can be seen with the naked eye, the male singer is also very passionate about tattoos.
These above  are 10 facts about Damiano David. If you are an avid fan of Damiano David in particular and Maneskin in general, do not hesitate to visit our store to see Maneskin merch.